Articel in opp-ref of #230522 to ABC news: Buy now, pay later services will be considered credit products by the end of the year. Here's how it will work
"The chief principle of a well-regulated police state is this: That each person shall be at all times and places .. recognised as this or that particular person."
Johann Gottlieb Fichte (1796)
"OK?" is that what they say, "Not OK! Here's how it will work"
From the buy now, pay later (BNPL) services that are supposedly going to be considered credit products by the end of the 2023. Or what did you mean?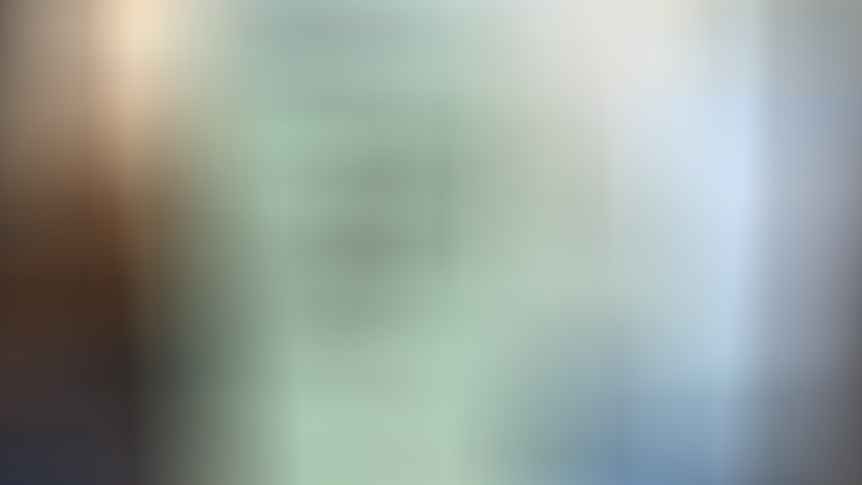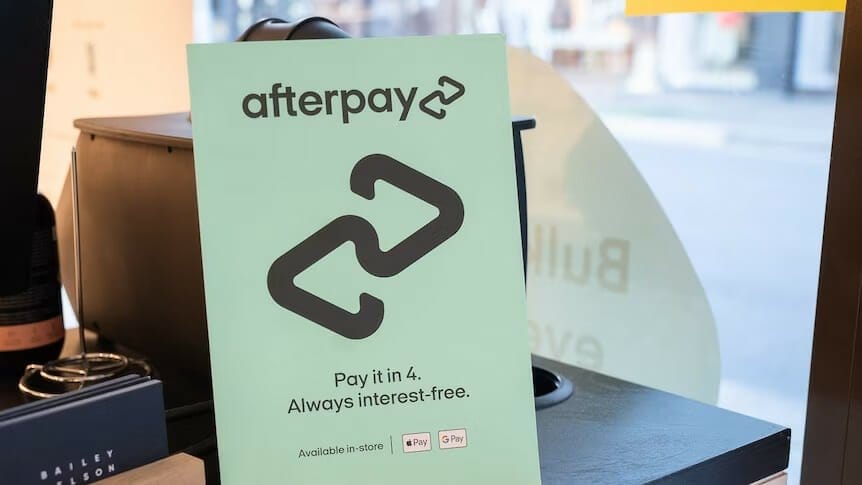 Understanding BNPL? | gov.occ
For example: Australia has joined the UK in regulating the buy now, pay later industry, under sweeping changes announced by the Financial Services minister on Monday.
Financial Services Minister Stephen Jones told a borrowing and lending conference in Sydney that buy now, pay later (BNPL) "looks like credit, it acts like credit, it carries the risk of credit" and therefore the services would be regulated as credit products.
Let's take a closer look at what the BNPL regulations mean, and how it will affect you.
What is, again, buy now, pay later (BNPL)?
For the uninitiated, BNPL is a modern-day lay-by, where you can pay for something in instalments. The difference is that with BNPL, you can take the item home right away while you pay it off over a certain number of weeks.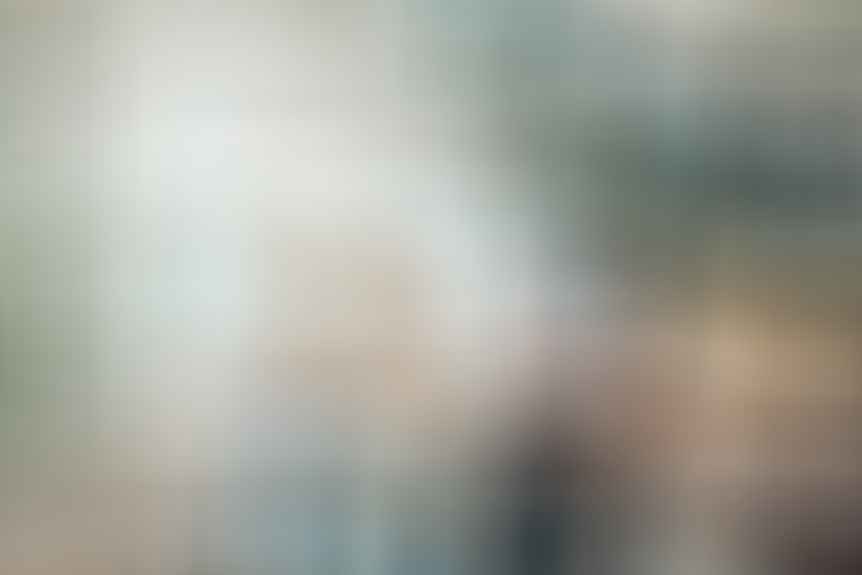 Is there a cost in using BNPL as Afterpay?
Buy now, pay later (BNPL) is a payment option that allows a customer to make a purchase without paying the total price upfront. Instead, the buyer pays one instalment at the time of purchase and pays the remaining balance in interest-free instalments over a pre-set period of time.
Though the customer pays the balance over a set period of time, businesses are paid the total amount at the time of purchase.
It is most commonly seen in retail stores, but can be used across other business industries such as travel, vehicle repair and food and beverage services.
Who is afraid of Johann Gottlieb Fichte (1796)
Johann Gottlieb Fichte (1762-1814) was a German philosopher and one of the key figures in German idealism, a philosophical movement that emerged in the late 18th and early 19th centuries. Fichte made significant contributions to epistemology, metaphysics, ethics, and political philosophy.
Born on May 19, 1762, in Rammenau, Saxony, Fichte studied theology and philosophy at the University of Jena. He was influenced by the philosophy of Immanuel Kant, particularly Kant's emphasis on the autonomy of the human mind and the subjectivity of knowledge. Fichte expanded upon Kant's ideas and developed his own philosophical system, which he called "transcendental idealism."
Fichte emphasized the autonomy of the individual and the importance of self-consciousness and self-determination.
Fichte's broader philosophical ideas can provide some insight into his potential views on money. Fichte emphasized the autonomy of the individual and the importance of self-consciousness and self-determination. He believed in the moral agency of individuals and their responsibility to contribute to a just society.
In his major work, "Foundations of the Entire Science of Knowledge" (also known as the Wissenschaftslehre), published in 1794, Fichte presented his transcendental idealism. He argued that the ultimate reality is the "Absolute Ego" or the self-consciousness that constitutes the foundation of all knowledge. According to Fichte, the external world and other minds are products of the self-conscious activity of the Absolute Ego.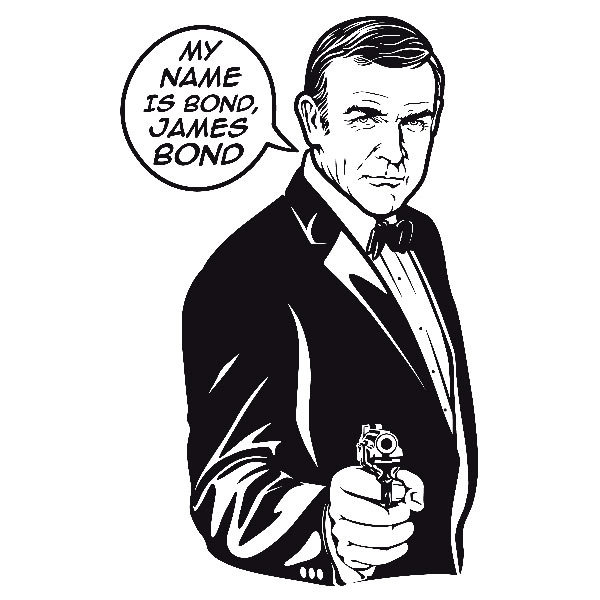 Fichte's philosophy had a significant impact on subsequent German philosophers, such as Friedrich Schelling and G.W.F. Hegel. His emphasis on the primacy of self-consciousness and the importance of individual freedom and responsibility influenced many thinkers in the 19th and 20th centuries.
Besides his philosophical work, Fichte also engaged in political writings. He believed that individual freedom should be realized through participation in a moral and just society. His political ideas, known as "ethical socialism," advocated for a society in which each individual contributes to the common good while also maintaining personal autonomy.
Fichte might have been critical of excessive materialism and the pursuit of wealth for its own sake, as he emphasized the ethical and moral dimensions of human life.
Johann Gottlieb Fichte's philosophical and political writings were highly influential in his time and continue to be studied and debated by scholars in the fields of philosophy, political science, and intellectual history. He passed away on January 27, 1814, in Berlin, Prussia (now Germany).
"Okey dokey!" Who are the Leading BNPL Payment Providers? and stop shouting!
Over the last few years, a new type of payment method has been gaining in popularity. Over recent times, you have probably noticed a familiar message on website banners, emails, display ads, and sometimes even on glass windows of storefronts – shouting 'Buy Now & Pay Later' - or otherwise known as BNPL.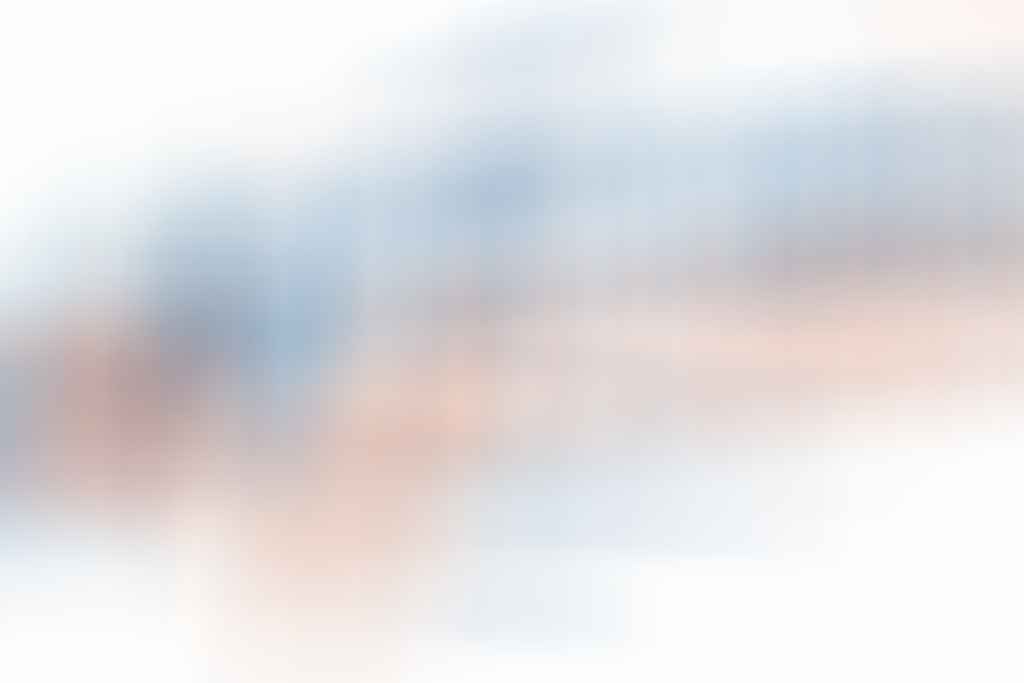 Thelematics.com offer:
Do you or your business need to implement BNPL (buy-now, pay-later)? Businesses use buy now, pay later with eCommerce in many digital transactions. Look no more! Book a session with us now! >>>
The 'Buy Now Pay Later' (BNPL) type of payment method, where you can break down your payments into multiple installments, has fastly become a very popular payment choice, particularly with Millenials.
BNPL payment options are providing new opportunities for retailers to convert more millennials into customers: These new BNPL payment methods are providing shoppers with a method of keeping track of their transactions in one central hub, helping customers manage their budget and keep track of purchases. These payment methods are also a popular choice when something goes wrong, and a big ticket purchase is needed, like when a fridge or washing machine breaks down and needs to be urgently replaced. Buy now pay later payment options are also very popular for clothing, bedroom furniture, groceries and food and electronics.
It's no surprise that with the rise of BNPL payment providers, Millennial are also choosing to move away from Credit Cards. In fact, in Australia, Millennials are 37% less to hold a credit card, than their previous generation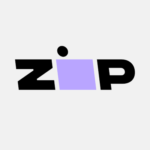 Popular 'Buy Now Pay Later' Companies (looking for a specific BNPL location?) include:
Afterpay
Founded in 2014 by Nick Molner and Anthony Eisen, Afterpay allows shoppers to break down their purchase into 4 fortnightly payments. Customers are not charged any interest, but can incur a late fee if payments are not made on time. Afterpay has quickly become one of the most preferred BNPL options, with over 4.3 million active customers, and adding 7,900 new customers each day [3]. Afterpay started in Australia, but has since expanded in New Zealand, United States, and launching in the UK (as ClearPay). Leading Afterpay stores include Levi's, Steve Madden, Target (Au), Kmart (Au). Afterpay is also well know for a large sales event each year called Afterpay Day.
Areas served: United States, Australia, New Zealand, United Kingdom (ClearPay), Canada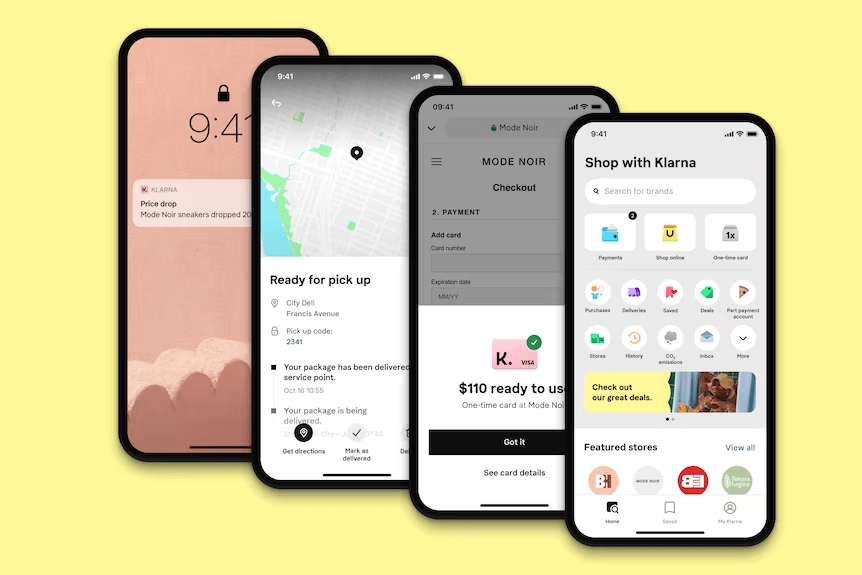 Is Swedish-based Klarna really another major player in the buy now, pay later market in Australia?
Klarna
Klarna has over 60 million customers globally, offered by 130k merchants, processing over 1 million transactions daily. They are notably popular in Europe, particularly in Germany, Sweden and Norway. In fact, according to Wikipedia: about 40% of Ecommerce transactions in Sweden goes through Klarna. Klarna is based on 4 equal interest-free installments, automatically collected every two weeks. Leading stores offering this BNPL payment option include Agent Provocateur, Supply & Paul Valentine. View a list of featured Klarna Stores in Australia
Areas served: Australia, United States, United Kingdom, Germany, Sweden, Finland, Norway, Denmark, Austria, Netherlands, Switzerland, Belgium, Italy, Spain & Poland.
Zip
Zip Co Limited (also known as ZipPay and ZipMoney) is one of Australia's most popular BNPL options with over 1.5 million Australian customers, and over half a $billion sales the last financial year (17/18) [4]. Their offering is broken down into ZipPay (<$1000 purchases) and ZipMoney (>$1000 purchases). Popular retailers offering Zip include Kmart and Target, Officeworks and Fantastic Furniture. They also now offer Tap & Zip, which enables shoppers to be able to use Zip anywhere where you can contactless tap your phone for payment.
Areas served: Australia, New Zealand
What can you actually buy? (for example here >)
Humm
Humm are one of Australia's newest pay later payment providers. It was formed out of the merging of two existing providers Oxipay and Ezipay. They offer a selection of different options to cater for purchases both small and very large (up to $30k). Leading humm stores include Betta Home Living, Sportitude, My Toys Toyworld and Godfreys.
Areas served: Australia
Laybuy
A Kiwi BNPL provider Laybuy, have become one of the countries most established payment platforms. They provide customers are way of breaking up their payment into 6 weekly instalments. Top shops that have Laybuy include Shiels jewellery store, JD Sports, Cotton On, Nasty Gal amoung others. Laybuy is also available in the UK - view a list of the best UK Laybuy Stores.
Areas served: Australia, United Kingdom (excluding Ireland) & New Zealand
Affirm
Affirm is one the largest providers of Buy Now Pay Later payments in the US. Offered by leading online destinations like Walmart, Samsung, Motorola and Zales. Affirm is also a popular choice in the travel sector, offered by Expedia, Travelocity and CheapOAir. In February 2019, they also announced a partnership with Walmart, providing customers with the ability to fixed monthly payments over 3, 6 or 12 months. View a list of popular Affirm Stores. Popular BNPL categories include beds and mattresses, electronics, sporting goods and even hotels, flights and travel.
Areas served: United States, Canada
For example, they said: Afterpay's founders Anthony Eisen and Nick Molnar are Australia's highest-paid CEOs ~ but is that really so as in 'last years snow'?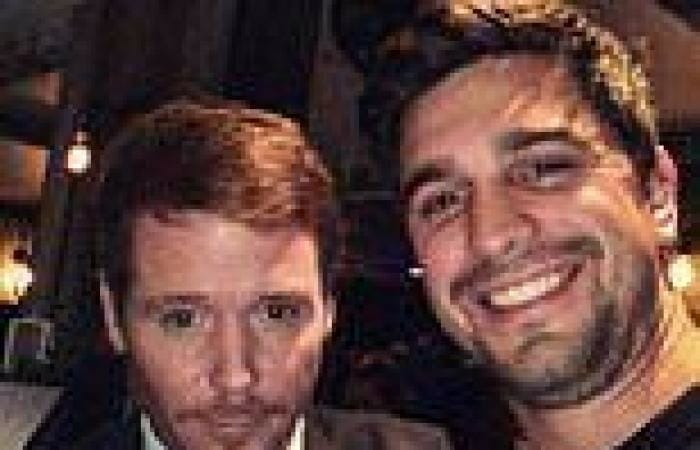 Supposedly: Afterpay has turned founders Anthony Eisen and Nicholas Molnar into billionaires.
LatitudePay
LatitudePay are another new player in the Buy Now Pay Later market in Australia, launching in 2019. They break down payments into 10 bite sized weekly amounts. Some of the retailers offering this payment method include The Good Guys, Scoopon and Catch.com.au. More stores that have LatitudePay. They have also recently released a new product called LatitudePay+ that extends the spend up to $3000 and includes a selection of different payment plans.
Areas served: Australia
Openpay
Popularly used in Australia and in the United Kingdom, Openpay is a BNPL payment option offered by a large range of service providers around Australia along with a selection of online retailers. Leading Openpay Stores include Total Tools, Sheridan, Bonds and Bunnings Warehouse. Rather than offering a fixed payment term, Openpay offers a selection of payment terms so that the shopper is in control of how they want to pay. Note: Openpay has entered receivership and customers can no longer use the Openpay platform for any new purchases at this time. For more information, please visit openpay.com.au
Areas served: Australia, United Kingdom
QuadPay
QuadPay is based on four interest-free payments broken down over six weeks. Their schedule of fees includes a late fee for the shopper if the first payment is missed, and a further payment 7 days later if payment is still outstanding. They also charge a $1 convenience fee per installment if the shopper has elected to make repayments via Debit or Credit Card. QuadPay is backed by Global Founders Capital, the venture capital arm of Rocket Internet.
Areas served: United States
PayBright
Acquired by Affirm for approx CAD $340 million in December 2021, PayBright is one of Canada's most popular BNPL fintech companies, offering a simple way to break down payments into four biweekly interest-free amounts for small purchases. They also offer a payment plan for larger purchases, that is based on 6 - 60 monthly payments. View a list of some of the best PayBright stores.
Areas served: Canada
Uplift
Uplift is particularly prominant in the travel industry. Leading companies offering Uplift include Kayak, Southwest Vacations, Norwegian Cruise Line and more. Travel Bookings can be paid over time by being broken down into monthly installments.
What's supposedly changing?
In short, the federal government (AU) is going to change the law to classify BNPL products as credit products, which means they will be subjected to tougher regulations.
Until now, the services have been largely unregulated, with a treasury paper released last year finding the services followed "unaffordable or inappropriate lending practices", and contributed to financial harm.
Millions of Australians have accounts with BNPL services, with the majority aged between 18 and 35.
Who is friends with Stephen Jones (Australian politician)?
It's possible that Stephen Jones has friends and associates within political circles, both within and outside of his party, the Australian Labor Party (ALP). However, without further information or updates, it's difficult to provide specific details regarding his personal friendships.
WiKi out Stephen Jones (Australian politician) >
Regulation of the sector has been on the table for months, with the government considering three possible options:
1.Strengthening the current self-regulated industry code, but adding an "affordability test"
2.Introducing "limited" regulation of the industry under the Credit Act
3.Regulating the industry entirely under the Credit Act, meaning they would face the same laws as credit card providers
The federal government has selected option two, meaning BNPL services will be considered credit products, and will need to meet certain elements of the Credit Act — which include complying with Responsible Lending Obligations, and holding Australian Credit Licences.
BNPL providers will also have to meet statutory dispute resolution and hardship requirements, comply with product disclosure obligations, and follow existing restrictions on marketing their products.
Millions of Australians. 24 Millions, to be exact, and rising
If you're a user of BNPL services (or factually any 'credit' based service), you can expect a few things to change. The relationship of the capital over the individual for sure, further segregating the society.
Firstly, suitability and affordability checks will be put in place. That means for customers, you will be assessed on whether BNPL services are suitable for your needs, and you are able to afford the repayments, like with any loan.
The regulation will also mean BNPL providers won't be allowed to raise spending limits without permission.
"There's a myth that a small amount of credit is less dangerous, but when you're on a low income, a small amount of debt can mean a really big problem." ~ is a tangent set to target the most vulnerable population from whom they're taking overdue fees from. So we could suppose is it actually legalising the thievery with no actual return in sustainable value? Mr Jones expects the legislation will be enforced by the end of 2023. WTF!
The changes will also mean better protection for consumers if things go awry.
There will be hardship provisions and better complaint processes, as well as caps on fees charged for missed and late payments.
Essentially, going forward it won't be as easy to use BNPL services as it currently is, without some further checks and balances to ultimately protect customers.
How can a boutique digital agency help you with digital business transformation?
The sustainable service comprised of Thelematics.com (boutique digital agency) & Connect 2u2 Web Technologies (core provider) is providing an outstanding agency assisting businesses driving high-speed-effective digital marketing and social media management strategies.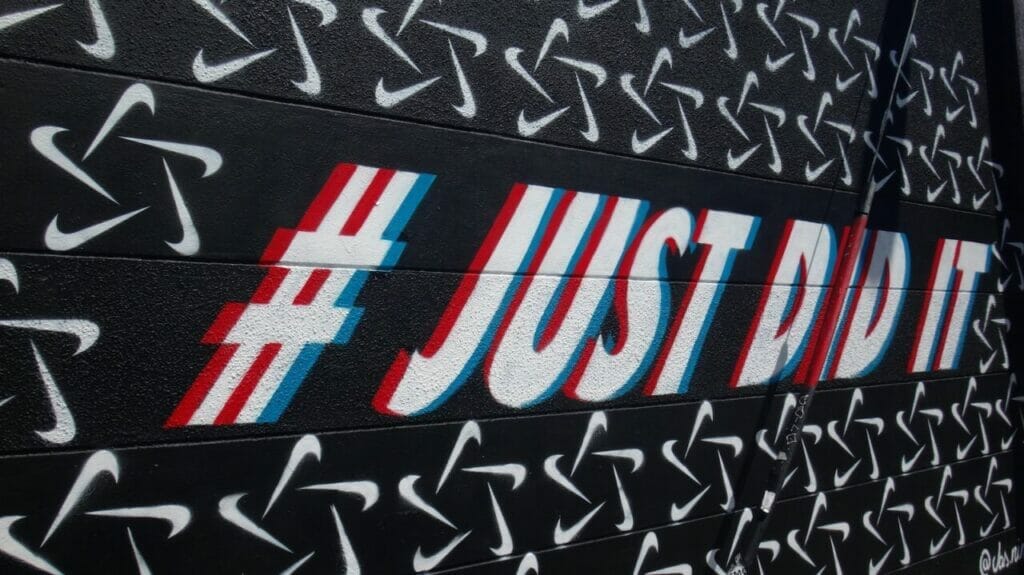 Here are some ways we help your business:
Digital Marketing Strategy: The sustainable agency service (Thelematics + CONNECT) helps businesses develop effective digital marketing strategies tailored to their specific goals and target audience. They analyze market trends, competition, and customer behavior to devise strategies that drive results.
Social Media Management: The sustainable agency service (Thelematics + CONNECT) manages businesses' social media accounts, handling tasks such as content creation, scheduling, and posting. They ensure consistent brand presence, engage with the audience, and monitor social media performance.
Paid Advertising: Connect 2u2 can create and manage paid advertising campaigns across various social media platforms, such as Facebook, Instagram, and LinkedIn. They optimize ad targeting, budget allocation, and ad creative to maximize ROI and reach the intended audience.
Content Creation: The sustainable agency service (Thelematics + CONNECT) assists with content creation for social media and digital marketing purposes. They develop engaging and relevant content, including graphics, videos, and written materials, to attract and captivate the target audience.
Analytics and Reporting: Connect 2u2 tracks and analyzes the performance of digital marketing and social media efforts. They provide regular reports and insights on key metrics, allowing businesses to make data-driven decisions and optimize their strategies.
Website Development and Optimization: Connect 2u2 offers website development and optimization services, ensuring that businesses have a user-friendly, visually appealing, and search engine optimized website that aligns with their digital marketing goals.
SEO and Online Visibility: The combined effort company (sustainable) helps businesses improve their online visibility through search engine optimization (SEO) techniques. They optimize websites, keywords, and content to increase organic search rankings and attract more relevant traffic.
What are your social media objectives? What platforms do you use? How much time can you invest in social media? How much money can you afford to spend on social ads?
Book a FREE introductory chat session >
Overall, Connect 2u2 Web Technologies assists businesses by providing comprehensive digital marketing and social media management services, helping them establish a strong online presence, reach their target audience effectively, and achieve their marketing goals.